Meet the Rabbi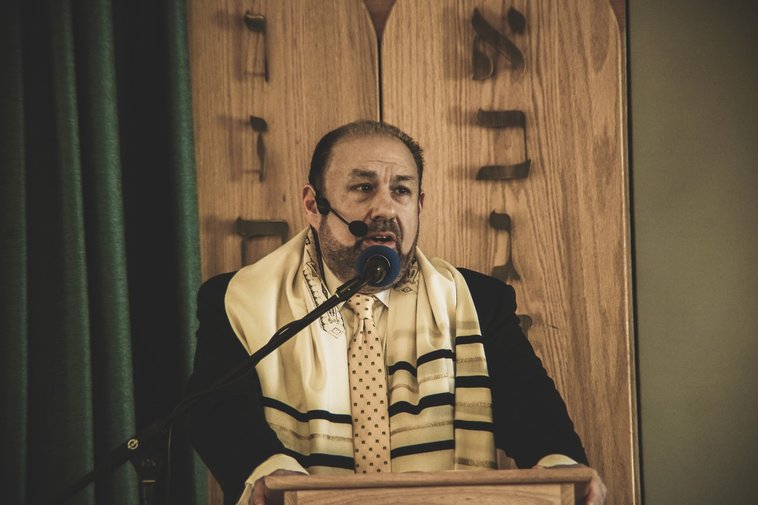 Coming from a traditional Jewish background, Irving Salzman believed in God and in the coming of the Messiah from a young age. In his youth, he attended a Yeshiva that was run by the Lubavitcher Hasidim, an ultra-Orthodox Jewish group. As a result, Irving adopted the very strict observant lifestyle he was being taught as his own. During this time, he also trained to become a Torah reader, the person who chants the scriptures in the synagogue, as well as a lay Cantor.

Through a series of events, Irving came in contact with a young Christian who challenged him to search the Jewish Bible and examine the prophecies regarding the promised Messiah. Gradually, he became convinced that Yeshua (Jesus) was that Messiah. He continued as a leader in the synagogue -- but in his heart, something significant had occurred. Irving was challenged to commit his life to the Lord, and he did. Soon, he began to meet other Jewish believers in Messiah and was encouraged to attend Bible College in preparation for the ministry. With this background, Irving is uniquely gifted to serve the Lord among the Jewish people of the metropolitan New York area. He speaks Yiddish, Hebrew, and French, in addition to English.

Irving graduated from Philadelphia Biblical University with a Bachelor's Degree in Biblical and Pastoral Studies and worked with Chosen People Ministries for the last 15 years. Many of those years were in New York City, where Irving had a leadership role on the Summer Training and Evangelism Program (S.T.E.P), took part in Camp Simchat Yeladim for children, and led such activities as literature distribution, book tables and campus ministry,. He also taught Bible studies and spoke in churches, leading seminars on many aspects of Biblical Studies.

During 1997 Irving served as part-time Interim Rabbi/Pastor at Beth Messiah Congregation of Livingston, NJ with involvement in the development of liturgy, Shabbat School and training young people in preparation for Messianic Bar/Bat Mitzvah.

From 1997 through 1999 Irving planted and pastored Beth Sar Shalom Congregation in New York City. He had a regular teaching ministry there as well as opportunity to counsel and pray with many people. During those years he was responsible to train and supervise a staff of five. Additionally, he also coordinated the planning for the annual Simcha Messianic Conference.

From 1999 to April 2001, Irving served with Chosen People Ministries in Montreal, Canada where he worked with Kehilat Shear Yashuv Congregation and Beth Ariel and was involved in preaching, outreach and the Leadership team.

Susan Salzman is a 4th generation Messianic believer and was raised in New Jersey. Her family was always connected with Jewish believers and as a young girl, she was very impressed with their faith, which was often held at a great cost. Her grandfather, Isaac Levy Finestone led a Messianic Jewish fellowship in New Jersey for many years. As a child, she came to personal faith in Yeshua and at each stage of her life, has reaffirmed the decision made as a girl to follow the Messiah.

Susan has served in a leadership position with the Messianic Jewish Alliance of America and has had a career in the fashion industry in New York City. During the 1990's she served on the Board of Trustees of Beth Messiah Congregation.

Susan says: "My Jewish identity is very precious to me. It is a joy to celebrate Jewish holidays and remember what God has done for my people. It is a natural expression of my faith, as a Jewish person, to believe in the Messiah, Yeshua." The Salzmans were married in 1999 and have two children.

Irving Salzman was installed as Messianic Pastor/Rabbi at Beth Messiah Congregation of Livingston, NJ at a Shabbat Service on June 2, 2001.
---